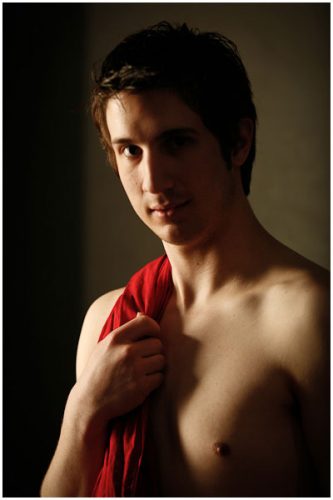 It has been about two and a half months since I returned from my inspirational trip to France and Germany and have since accomplished the goal I set out to do.  This morning I have began reconnecting to some of my Man Art and Red Bubble friends and approaching them on the possibility of building a gallery of their magnificent works that could become featured artist on the new site.  It feels that I have been in a creative hole since my return from the trip that I have lost touch with all my creative artist friends that are also exploring the nude male form.  Hopefully you will begin to see new galleries of their work begin to populate the new website and it will finally begin to grow.  Not that I don't have enough work of my own to do because I still have 32 of my own galleries that we have created, but not had the time to put up yet.  The site will continue to grow in the upcoming weeks.  I am still trying to figure out some of it operational features and placement and links to the home page.  And, I have been trying to take some time off and get caught up with my own life.  But perhaps, this is my life.  Not a bad life at that if so.  The gardens are about to bed for the winter and this seems like an excellent way to spend my winter, stuck indoors working on this vision.  Today I have to say thanks to Franz Werner in Berlin, who is one of the most inspirational people who have given me the idea for making this project happen.  I have never seen a man so passionate and dedicating so much of his life to showing the modern male erotic form.
If you are interested in contributing to the website here are the requirements. You can link to your own website or to places where the images are for sale, for instance back to Red Bubble or if you sell them yourself.  The site is protected, as much as such sites can be protected, and I will be able to put a watermark overlay on the image. We are looking for image sizes 600dpi at it's longest point 100 dpi resolution roughly 100kb.  Please contact me if you are interested in becoming a featured artist on the site.
 "What would you think if I sang out of tune,
Would you stand up and walk out on me?
Lend me your ears and I'll sing you a song
And I'll try not to sing out of key.
Oh, I get by with a little help from my friends
Mm, I get high with a little help from my friends
Mm, gonna try with a little help from my friends"
Lyrics from "With a little help from my friends" as sung by Joe Cocker originally written by the Beatles.