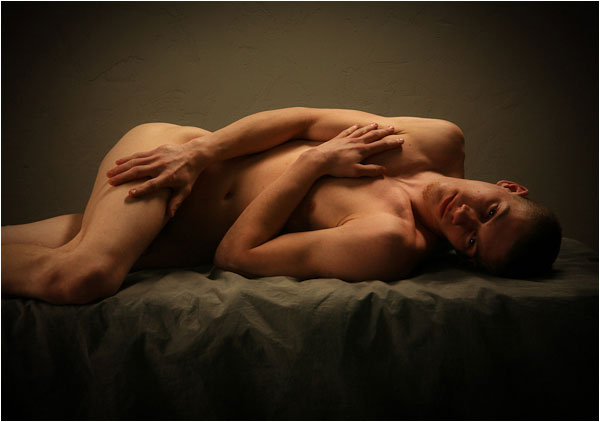 It is one thirty a.m. I can't seem to get to sleep to night. The studio is dark and the coldness is beginning to settle in around me. I am attired in my under amour and settled into the sofa in my shooting room. We have had such coldness for so long that it's been hard to get out lately, but tonight it has warmed up and I can hear rain on the skylights above my head. With the blog project and my focus on getting myself organized and my regular work projects I feel like I have become a shut in. Time in this studio, my head, and the blog has all become non-linear. Tonight my head is swimming with thoughts for new ideas and my ever-constant search for focus and direction. I was going to work on my new crash course on Dream Weaver but am now just content with the stillness. It feels like this is the first moment of stillness and solitude I have been able to appreciate since the whole project began. I have so many questions that I have been looking for the answers to and if by magic they the answers are beginning to appear. My connection to this project and others is far stronger than I ever imagined. I am finding exactly what I have been searching for. To belong in a community where I was respected and could live in something far greater then myself. I have mixed emotions about whether we are born to become artist or whether it is something we learn. Growing up on a cattle ranch in a very small town in the mountains of Western Montana I was not really exposed to art, theatre, or really even television. No one else in my family was creative so how was I exposed to it? Yet I feel an innate compulsive desire to create. I know deep in my heart it has always been there. Living on a ranch you learn to improvise and become creative with finding or creating your own entertainment. To be artistically inclined and have no connection to art raises a lot of questions of uncertainty and definitely smothers your self-esteem, you become an outcast because so much of the world you are involved in just doesn't get or understand what you are doing. I have felt lost or misplaced so much of my life. It's definitely a harder struggle to maintain any kind of life in the arts. My brothers all seem to have a greater sense of security as we all grow older, yet I feel I am in constant struggle. My older brother, Kelley works for NASA in Clear Lake, Texas working on space travel at least this is quantitative and measurable. Life in the theater was always ephemeral, lasting but within the moment of it's existence. The creation of art is so subjective and has a different meaning according to the individual's perspective and does not contain value for everyone and often doesn't acquire worth until after you are gone because it needs to be examined in retrospect and placed in context. So all we can do is live with the dream and continue the exploration.
I posed this question to several of my artist friend around the world: "Are we truly born with a gift or is it actually cultivated?" What has been your experience regarding your evolution as an artist on this issue? I will explore and share the answers in upcoming entries.
"All I wanted was the dream
Just like anybody else
I didn't want it pushed aside
Forgotten on a shelf
But then you wake up and it seems
The dream that you dream
Was just too good to last
I wanted laughs and lots of lovers
And limitless wealth
I just want to say you're better
Than anybody else
All I wanted was the time
To obliterate my past
I didn't know that time can come and go
So terribly fast
It's hard to lose it
When you had it right here
In your grasp"
Lyrics from the musical "The Boy from Oz" written by Peter Allen, Nick Enright and Martin Sherman. I saw Isabel Keating sing this song as the character of Judy Garland in the NY Broadway production. It rocked me to my core and has haunted me since.