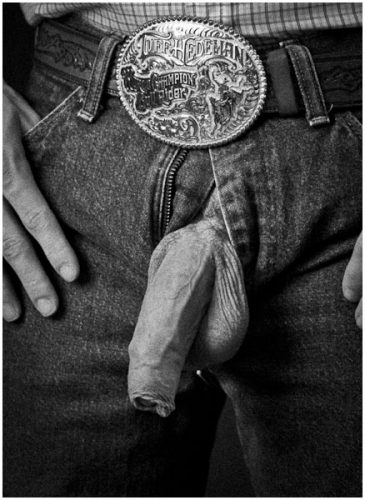 The images of Robert Mapplethorpe are what first drew me into photography about 15 years ago. I have vaguely heard the name because he had been in the news regarding controversy over some of his images being pornographic. It stirred the country and ignited a debate that went to court over weather his images were pornographic or just a means of expressing his art. He had received funding from the National Endowment for the Arts, and the right wing republicans, during the Reagan Era, didn't think those funds should be used for "pornographic art". The irony of all this is, the image his oppressors shut down his show in Cincinnati for was it contained an innocent picture of a kid named Jesse McBride who was naked in his house. What they were really after and should have been the core of their argument was the graphic nature of some of his earlier images depicting homoerotic situations. He began his photographic expression in the 70's experimenting with Polaroid snapshots, mostly of himself naked. Eventually moved on to medium format using a manual Hasselblad to create some of the most remarkable images ever created. He become steeped in the history of photography and all it's various movements and brought photographic design, composition, light and beauty to a whole new level. He photographed celebrities, musicians, artists and famous people the world over. He mostly worked in black and white but eventually turned to color for some of the most extraordinary pictures of flowers. In the end he won the battle over censorship on the McBride photo and the Cincinnati show was allowed to continue. Though this battle was won the right wing republicans were able to severely cut funding for the National Endowments for the Arts and overall killed funding for the Arts in the good ol' USA from which it has never quite recovered.
What's even more remarkable to this story is that when Mapplethorpe began, he photographed what he knew: he was a gay man living in New York City during the time of the sexual revolution and captured some of the most graphic images of male relationships and sadomasochistic sexual acts. He is the first man to have photographed his asshole, with a whip hanging out of it as if he were the devil with a long tail. When I first began looking at his images it actually kind of shocked me. A lot of the subject was disturbing, it wasn't a world I knew and it made be feel a bit uncomfortable to look at. Some of it was just shear erotic bliss, beautiful men with huge "junk", perfectly balanced with tone, texture, light and design and seduced my senses. I was excited and deeply drawn into his vision of his world. This is one of the reasons I am so deeply drawn to photography become it can be come a complete expression of ones inner identity. He always put "the junk" out there with pride, completely uncompromised. I suddenly knew I had found my calling and began my process of learning photography. Shooting men naked inevitably exposes their "junk". I try to not make it the focus of my images whereas in porn "the junk" is the focus. I did begin, part of my evolution, shooting men for Internet cruise site profiles and have done my fair share of images exposing "the junk." Some of them have been erotic and exciting to work on. But as I get older and my photography evolves I am drawn to a greater inspiration. I am now looking back on my life with a fondness toward the beauty of my sensuality. Now I only want to see the extraordinary beauty of that eroticism. I have to say I have become a bit phobic of exposing "the junk" in this project in fear that I will verge on the edge of tasteless. This may sound silly but I have been fearful of what I put into the project and didn't want to offend any of my followers. OK so if I am going to put myself out there: this is a part of who I am and my process of evolution. It's time for me to face those fears and expose "the junk"
Today's image I title "Man With Shinny Buckle" which totally cracks me up. One of my favorite images Mapplethorpe created was titled "Man in a Polyester Suit" which just totally used to make me laugh. Both titles are far from what the image is actually about and this is my tribute to Mapplethorpe. When I saw this guy come into my studio and haul out his "junk, my jaw dropped and I immediately thought of the Mapplethorpe images and know I wanted to work with the idea. Of course being from Montana and dealing with cowboys I had to update it to my world. When we are confronted with "the junk" we each see it from our different prospective and deal with it in our manner. But what's really important when looking at these images is to confront and recognize, face to face, the reaction it stirs within yourself and then ask why.