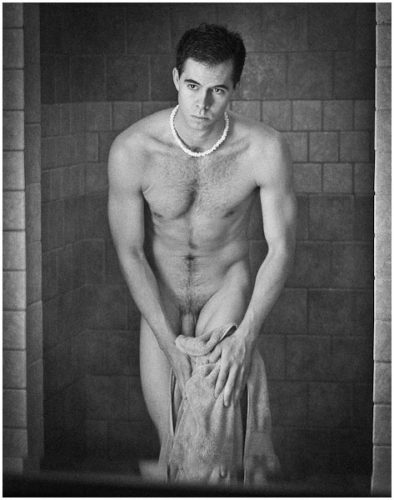 It's like suddenly The Naked Man Project is kicking into overdrive and I am in heaven. Everyone in Europe and patrons I have been meeting through my social networks had all advised me that I needed to create a presence for myself, to begin to define and refine what it is I want to do. This is the most essential step of my process before anything else can happen and before I make the next step. In less than one month that presence is beginning to emerge and I am seeing a remarkable wonder and extraordinary beauty I have not recognized in myself in a long time. And yes I did get outside yesterday and worked in my garden for a couple of hours; as I transplanted delphinium and cleaned beds, suddenly, all that I have been doing came into sharp focus.
Now that Stephen has done all the housekeeping on most of the image files, I have begun working through each shoot, subject by subject. Wow, what an incredible group of people I had the privilege to work with and explore my creative process with over the years. And they are all here, from Montana. I am now skimming the cream of the crop of each series and extraordinary things are beginning to reveal themselves. I now am beginning to see more what others have been saying about the images for some time. I am often reluctant sometimes and find compliments hard to receive. It's part of my backstage personality of those years in the theater where I remained hidden, but was the controlling force that kept the show and companies running each night. I tend to also be a fairly humble guy, who believes in keeping everything low key and simple, not the case anymore. This is becoming one of the greatest adventures of my life, every day now is filled with excitement, joy and wonder. My time in the garden yesterday also taught me that this does not have to happen at breakneck speed and to actually savor and enjoy the process as it unfolds. I am so jacked for when I will get to reveal this creation, but know I do not want to rush it or get sloppy.
I met with a new intern yesterday that I am actually jacked about having him join us. His name is Stopher, another gay kid that is funny, witty, smart and cute. He is going to take on the blog element of the site. We have found a module that will import this existing blog into the new site without much loss, and minimal adjustment. The new blog will become easier to archive and search for things. It still amazes me how massive my thoughts have exploded into this format. To be honest I thought we were going to have to start over, or somehow painstakingly transfer it one posting at a time, so I am much relieved to know it will be quite simple.
The Naked Man Project is now becoming a team collaboration of local talents and distant advisors. It feels much like creating a show in the theater where all of us function at our most brilliant capacity and are having a blast pulling it together. We challenge and push ourselves each day to see such huge progress. A show in the theater takes months of planning, preparation, rehearsal and tech before the curtain rises. I need to remind myself each day of this process and take a deep breath as I step into the beauty of this extraordinary work I have created, with which I have now surrounded myself.