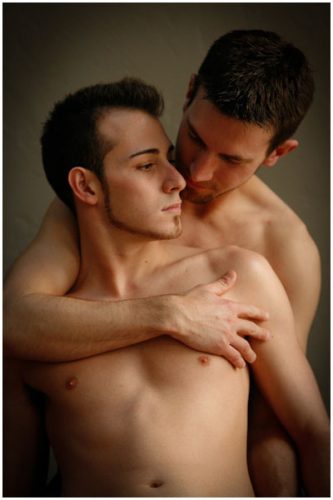 Sorry no blog yesterday, every time I sat down to do it I would get distracted by something else. It was one of those extraordinary fall days outside that was sunny and unusually warm for this time of the year. I had my nephew Brenden come over and help me clean the property and prep it for the winter. I somehow thought I would be able to put him to work and I would get to write and work on my computer. But he is not very experienced and I began to realize the work of pruning and cleaning the beds was only specific to me. It was so beautiful out that I just decided to stay and get everything caught up. Then we had Glenn's mother for dinner in the afternoon, because I had a wedding consult at 5:00, to shoot a wedding next month, and had to attend the dress rehearsal for a University production at 7:00, for a shoot on Wednesday night. When I got home it seems a bit late to blog so I settled in with Glenn. This seems to be the extent of all of my days.
The production I saw the rehearsal for was called Grace And The Art Of Climbing and seemed to focus on a woman dealing with intimacy issues. It really got me thinking about my own life and I began to question if perhaps I too have intimacy issues of my own. I began to think about relationships in my past and how perhaps I have pushed so many people away. When I began to ask Glenn about his perceptions of me and how I function within our relationship? He genuinely said he was happy and realized I had lots to accomplish. Most of the time I feel so focused that I know I am not really present to him and our relationship, and often times it feels like I notice him in the distance watching me. From my past experiences it seems the points of my life where I have been highly creative are the points where the relationship begins to falter. I cannot equally focus my attention in both directions at the same time. That's why in the fall when Glenn goes off for two months to work somewhere else I try to focus on huge creative projects and seem to get the most productive work accomplished. I think artists in general are people who suffer from relationships more then anyone else because we have to disconnect and rechannel our passion toward what we create. Life in art is not easy and I think this is why many artists are single and probably drink and or use drugs. When we are creative our intimacy is our art. I am lucky, Glenn recognizes this and allows me that creative flexibility with little demand in return, in fact supports, it by taking care of the everyday things that distract me from the creative process.
I am reminded of an incident when I first met Glenn and I was asked to work as an associate director for a large film festival we used to have here in Missoula. I was responsible for logistically pulling the entire festival together. I worked with a woman named Cinda Holt who had help Robert Redford organize the Sundance festival in it's early stages and we created a similar festival here in Missoula for and with artisans behind the camera: art directors, cinematographer, writers, directors. We screened films for a week and brought in all the filmmakers including Kenneth Turan from the LA Times to facilitate the event. For this project I had to book the films, that spaces, contact all the people and logistically get them to and from Montana, arrange accommodations and coordinate the mass army of volunteers to make the project happen. For several weeks it was all consuming for 24/7 to pull the project off. The project was a huge success, but it about destroyed my relationship with Glenn at the time. He was so angry that he refused to attend any of the events I had just spent every ounce of my being orchestrating. This hurt me so deeply that my own partner would not stand beside me at a moment of my greatest achievement. I now recognize it was a defining moment in the relationship where I disconnected, perhaps we both disconnected. Our relationship has since grown. Now Glenn is my creative partner in all my wacky self-absorbed endeavors. My projects and creative life has since grown and some how we have all adapted. My days do not get any easier and my need or sense of accomplishment never seems to cease. I don't promise it will get any easier, because I know that would be a lie all I can recommend it that you "fasten your seat belts because you are in for a bumpy ride" as Bette Davis says in All About Eve.