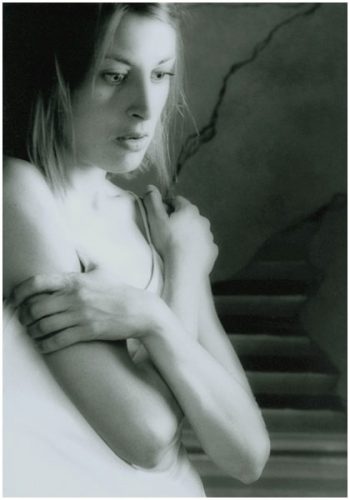 My heart sunk last night as I learned the fate of Kelly Jo Merseal Dube-Woodard. Her body was discovered in the woods out in Mineral County. I wrestled with a sleepless demon though out the night, awakening to cry out and at one point got up so sick to my stomach just thinking about what's become of you. The officials and family have not released any detail as to what has happened, but I feel a part of me is missing this morning. Kelly has been a follower of this project from the beginning and a supporter of my work for some time. I feel like I have few connections to my old world of growing up in such a small town and not all of them as positive. Sometimes it feels like there is so much anger and hate in the world that it becomes unbearable. A lot of this negative energy is targeted at people that are different then the norm. I have spent a great deal of my life avoiding confrontation with such harmful influences. Kelly was a person who embraced everyone and could see the remarkable qualities in others. When I worked with Kelly's daughter Jesica, I could see much of her mother's influences and teaching within her. Jesica my heart goes out to you this morning as I cannot possibly imagine the turmoil you must be feeling right now. Your mother was so utterly proud of you she was bursting with excitement, every time I talked to her over your accomplishments.
Growing up in small towns, especially in Montana, we always seemed so far removed from violence. We feel safe and somehow secure by the comfort of the community that surrounds us. Superior is a very remote place, a little town wedged in the bottom of a canyon in the mountains of the most western part of the state. It is on I-90 before you cross over the mountains into Idaho. It's actually a remarkable little community where everyone knows everyone else and very little changes with time. Kelly's sister Paula, was one of my best friends and the Merseal's lived across the street from us on the east end of town, near the high school. Their mother JoAnne, is also a remarkable woman filled with love, compassion, kindness, caring and consideration, which was infectious to her children. I always felt it brimming from her soul whenever I was around. They were a family of all girls and we were a family of all boys. We all seem to be poor people then, Superior was a town of very little means, mostly supported by a sawmill, southeast of the town. I didn't really know much of their father, he seemed to work a lot, but their family was always so happy. There was so much contentment in our neighborhood. Mischievous behavior was going up some creek, building a bon fire and drinking some beer. Alone, insolated from the rest of the world. It was a community about the people. Livelihood in our small town seem to center around high school athletics and a old family operated theater call The Strand that only had showing 4 nights a week. It was a great place to grow up. I had not quite discovered my sexual orientation yet, but was somewhat isolated from the others because of my creative differences. Kelly, and her family somehow always embraced this and somehow supported me, even when my own family didn't. I felt nurtured by the Merseal's especially JoAnne their mother. I remember she was always curious about what I was up to and at times was envious they had such a remarkable mother. This is such a loss to such an extraordinary family. Today I am so deeply moved by the depth of your sorrow. Tears fill my eyes to think of the joys and love you have all shared. I know you are a close family and have always been there for each other. What the heart has once known it shall never forget.
"HAPPY 50TH MY DEAR FRIEND…SO HARD TO BELIEVE WE'VE KNOWN EACH OTHER MORE THAN 30 OF THOSE AWESOME YEARS!! YOU ARE AMAZING AND YOUR WORK NEVER CEASES TO AMAZE ME TER. I REMEMBER YOUR 1ST MOVIE YOU MADE AND SHOWED ON THE BED SHEET HANGING ON THE WALL!! :-)"
Kelly Jo Merseal Dube-Woodard – posted to my facebook wall the night before she disappeared.
Kelly you are and inspiration to us all and will be dearly missed. Thanks for becoming a part of my journey! My heart aches with sadness to know harm has come to your precious world. And "Yes those where the days, when it all seemed so simple then."