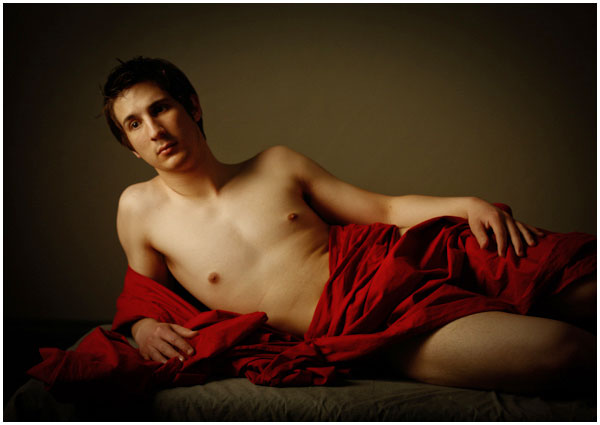 Last night I had dinner with an old friend that I have known for years. He is a young kid, originally from California who came to Montana to go to the University. He is a very successful independent business man at the age of 35 who has always been a role model and inspiration to me. About twelve years ago, when I was first getting into photography, we and a few other people started a venture together, to build a stronger gay community in our small city of Missoula. It seemed the time was ripe and I had been a part of creating a men's focus group to identify and build a stronger healthier way to look at ourselves using federal prevention money from the Ryan White Act. Coming out of this group I saw a need for unity and to somehow obliterate the isolation and lack of communication that kept us hidden and closeted.
This small band of friends began a monthly newspaper called OUTSpoken, where we would take on a topic that we felt needed to be tackled and devote an entire issue to show the subject from many different perspectives, and of course I would have to come up with the cover photo that captured the essence of the topic. These topics ranged from gay bashing, to intimacy issues, to local politics. One of my favorite subjects was people dealing with transgender issues. It was something I didn't know anything about and became enamored with as we interviewed others going through this process. To me it was a high point in my life. We became very connected socially with the community and began to develop a very strong network of supporters. The project seem to grow as did we and the community began to thrive, suddenly people were engaging on so many levels and the birth of the idea of a community center was spawned and eventually came into being.
We began to reminisce last night about what leaders we had become in developing and impacting our own little isolated corner of the world and how that world has changed and evolved since our endeavor. I think so many people in small towns still feel a bit trapped or isolated and I can't tell if the internet is helping or hindering this. The skill that we lack is an ability to talk to each other, there is a confidence missing to put ourselves out there for fear of being judged or some other retribution. From what I can see the internet makes it easier to hook up, remain anonymous, without having to engage someone socially. It's kind of like that person you sit next to on an airplane that you don't talk to because you know it seems pointless when you are headed for different destinations and your paths may never cross again.
I began to realize last night this is one of the goals I set out at the beginning of this year and writing about my experience, because it is deeply impacting others. People can learn and grow from the lessons I have learned. This year has been one of the greatest years of my own personal growth. I now see how I have made amends with my own family issues, my identity of coming to terms with my own aging process, and finding the vitality in the life that surrounds me. Sometimes we become so caught up in our own worlds that we forget or become blinded to the relevance and significance of our own remarkable beauty. I began to year feeling hopeless and at the end of my rope and now that passion is again ignited and reborn. Wow what an awesome year I am having!