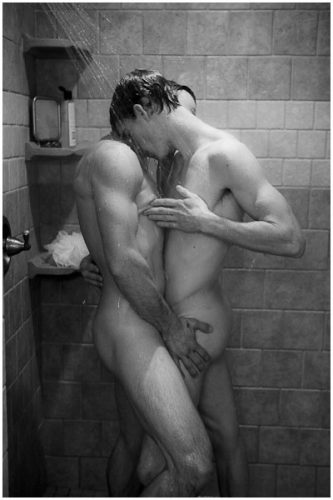 So I had this really amazing plan to rebuild the studio, owned the property and the existing studio, but was not sure if I could actually afford to move forward with the project. I sent the plans to my cousin Ed, a building contractor, and he worked up what it would take and cost to create the dream. A couple of weeks later he came back with a great price. The process would actually include Glenn and I as part of the crew and do a lot of the labor ourselves. I took the plan to my banker and she began to work the numbers and said no problem. All of this was hitting right when the market was crashing a couple of years back. There were so many people out of work that all the subcontractors were coming in with low bids and in November 2008 the construction process was underway. Mind you I have never undergone anything this massive in my life and wow was I in for a ride. This is a slow time of the year for photography business so it was the perfect time to close down my existing space and start from scratch. I ended up shooting jobs all over town in the strangest of places to get things done.
The idea was to build a separate structure that would become the shooting space. It would have a full basement and a large bathroom/dressing room. Then take the old wide open working space, divide it into two bedrooms separated by a 2nd bath. Finally, bridge between the two structures with a kitchen. The actual process of building a house has to be one of the most creative processes I have ever done. I have worked in construction so I knew my way around a site and how to work with tools, but this was awesome to know it's something that comes from your heart from the beginning. Many days were spent shopping and choosing what materials would be used. The design was so quirky that nothing fit any kind of formula and everything had to be custom built. Thank god the market crashed and my cousin didn't have extra work lined up, because this project put all his talents to the test to solve unlikely issues of roof lines and how to actually tie it all together. But every day was a challenge and fun. He said it was one of the most enjoyable projects he has every undertaken.
My concept from the beginning was French Country. I began researching this idea and incorporated it into the design from the beginning. I wanted rough exposed beams throughout the building. So we found some through salvage yards, but a lot of it was new, so when it would arrive we would take these big dirty chains and completely beat them up. The next element I wanted was wood windows with divided panes. It would have a big set of French glass doors that would open to a cobble stone pathway leading the creek and patio outside; the entire west of wall of the kitchen would open into the garden. The kitchen floor would be slate and the kitchen a mixture of organic elements to flow with outside. Glenn poured the most beautiful concrete charcoal colored countertops that were extra thick and have a stone look to them. The wall had a to have a very heavy texture so they would become more pronounced as the building aged and of course to be photographed. Everything was designed to become a part of a photograph. The texture was so heavy it took weeks to apply by hand. The floors become a mixture of a lot of different woods and tiles, textures and colors. We kept the old planking floor in the old section and but new oak hardwoods into the shooting room. The space transformed itself daily and I was glad I was actually able to work with it and make all the on-the-spot decisions as things presented themselves. Of course I designed the lighting and was actually able to do all my own electrical work. See that theatrical lighting background did pay off. By May the space was complete, except for a few minor changes and I was ready to work again. My imagination now soared to create remarkable images that would match the beauty of the space in which I created them. The entire process of art would become a process to involve all senses. When people walk into the space it still has that wow effect and they instantly know they are in for an interesting adventure.