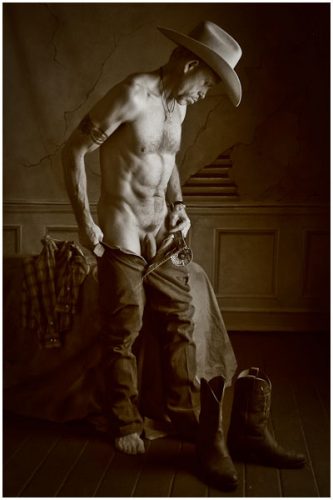 Someone recently posted the video Christina Aguilera–Hurt–Brokeback Mountain on one of the artist feed sites I was on. As I watched this video I was completely moved and drawn back into my connection to this incredible story. Many years ago I read this amazing short story from a collection of short stories in book called Wyoming Stories by Annie Proulx. My dear friend Eden Atwood turned me on to the story while I was visiting and photographing her in Singapore. Eden is an amazing Jazz singer of international reputation and we have been friends since college. When I was first starting to get into photography we both ended up back in Missoula about the same time. We would spend endless hours working on images and coming up with ideas, many of these images were to later be used as cover work for her music. Eden's heritage is that her grandfather was the famous Montana western writer AB Guthrie so we both had a strong tie to Montana. So I was in Singapore shooting images of Eden while she was working a club. The first day I arrived, she hands me this book and said, "You have to read this story, it's just come out and it's awesome, it will remind you of home." I read the story and was so profoundly moved that Annie Proulx had captured such a moving tale in such a short story. I wept deeply and the story haunted me for hours after reading, feeling like I was paralyzed by grief and emotion. The story had cut at the heart of my identity, who I was as a gay man growing up in Montana on a family cattle ranch in the mountains.
The book became one of my treasured possessions and I pulled it out to read every so often and was gripped by its power and cried each time I read it. My friend Gilbert was diagnosed with a brain tumors sometime after my return from Singapore and I became his caregiver until he passed. As the tumor took hold, he become more incapacitated and I would read to him in the evenings. One evening I pulled out the story of Brokeback Mountain. Tears filled my eyes as I read and we both wept together. After Gilbert's passing I heard they were planning to make a movie of this remarkable story. I was lost in the wake of Gilbert and was looking for a new project and applied to work on the Brokeback production crew, but was not hired. Yesterday's posting goes into this in a little more detail To Ang Lee with Love, Terry Cyr as this is a continuation of that story.
A couple of years later I was getting ready to go back on the road with The Montana Rep's national tour of a play called The Trip to Bountiful. I signed on the production as the assistant stage manager in hopes of creating a photo/written journal of backstage life of a touring theater. The movie of Brokeback Mountain was just coming out as we finished the rehearsal process and I finally got a glimpse of the film. It was as beautiful as the short story that inspired it and I was once again deeply moved by is power. I suddenly had a longing to reconnect to my own heritage. I always hid the fact that I grew up on a family cattle ranch in my gay life because I didn't want to feel like a hick. I thought I would not be accepted in gay culture because it would make me seem awkward and backward and was a world I was so desperately trying to escape. Looking back it all seems silly, but when we are young we have such absurd notions that we always want to be a part of the in crowd and being a simple cowboy didn't fit that mould. As the tour hit the road I got my grandfather's old cowboy boots out I had inherited when he passed and began to take pride in who I was. I donned the apparel of my lost heritage and began to take ownership of who I was and what it had made me to this moment. The tour became my own personal Trip to Bountiful and to reconnect to that heritage I had long missed and forgotten. Now I am very proud of those powerful roots. I still get out every year and photograph the local rodeos. I get up on the shoots amongst the cowboys with my camera and they accept me as one of their own and know I am home.