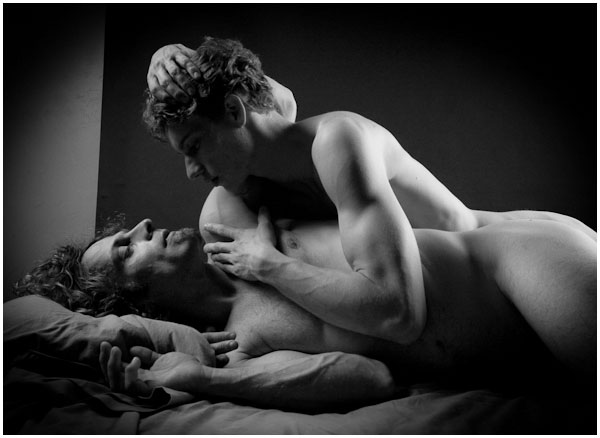 In the early eighties a writer named Larry Kramer wrote a play called The Normal Heart. It was a semi-autobiographical story of a writer living in New York City in 1981 when an entire community of gay men was being stricken by an unknown illness. There was little known about the illness and in this play Ned Weeks tries to rally the community of his peers into some sort of social or political action when his partner Felix becomes infected. Ned, filled with a fury of anger often feeling like he is over the top preaching, cannot seem to ignite any response from his cohorts, who are more afraid of the public humiliation and disgrace of publicly speaking out about what is happening around them. They fought to get the attention of the governor, who would not recognize it, the media who would not write about it, and the community it impacted the most who denied it's existence, because it would mean that they could no longer love the way they wanted. The world had come to liberation during this time know as the sexual revolution. The riots of Stonewall had happened and for the first time in the history of gay culture it was OK to love whom ever you wanted how ever you wanted. Photographers like Robert Mapplethorpe began photograph men having sex, some graphic sadomasochistic acts that become high art. To be able to express the deepest intimacy in ones art was astonishing and instantly become celebrated as pioneers in opening the art world toward more freedom of self-expression.
Recently a production of The Normal Heart has finally made it to the Broadway Stage and while watching The (ungay) Tony Awards the other night it has been haunting the back of my memory. This being the third New York revival of this play, won three awards Best Revival for a play, Best Actor in a leading role Joe Mantello, Best Actress in a leading role Ellen Barkin.
I remember reading this play as a young theater student at the University of Montana in the mid eighties when the play was first published, and how moved I was at the time. It stirred such deep emotions and I ended up using a scene from it as a piece for the then mandatory auditions, much to the dismay of my theater peers for taking on such a topic, so filled with emotion, I was overwhelmed. In a sense it was about my community that I was so desperately trying to relate to. In 2004 I saw the 2nd revival of this play at the Public Theater with Raul Esparza and Joanna Gleason. It was like a bombshell had gone off in the theater. I have never felt an audience so collectively moved by such a piece of theater.
In the end Felix tells Ned: "Don't lose that anger". Here 30 years later it feels that anger and rage is still relevant. But I think the complacency of issues surrounding HIV and AIDS seems to have been forgotten. That time of fear seems to be some sort of ancient history, and in many ways today is forgotten and ignored. The Normal Heart is a time capsule that should not be forgotten and I am glad that it has finally made its way back to the social consciousness of the world. It is a look back at shattered innocence and a tough look at who we have become and for me at least still stirs deep emotions.
It seems the play was not overly accepted during its inception and that first production. We were not ready at that time to hear such cautionary tales and the writing's of Larry Kramer seemed to be more the rantings of a man who was trying to force the subject on deaf ears. Thank you Larry for such an extraordinary vision and courage to speak your heart. In many ways, this Naked Man Project is a tribute to your inspiration so very long ago and the relevance of one gay man's life can impact others.