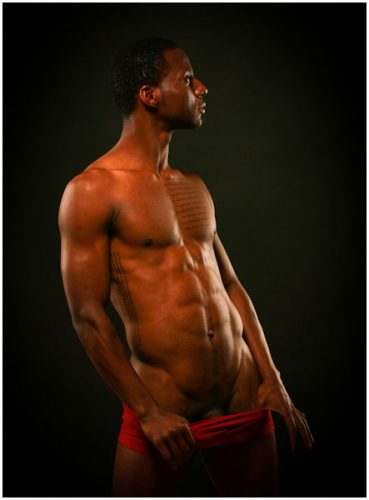 In the fall of 2003 I planned a trip to NCY because The Metropolitan Museum was hosting a show I was particularly interested in seeing: a retrospective of the black and white portrait images of a photographer named Richard Avedon. His prolific career spanned at least five decades as he continued working in the field up to his death in 2004. An obituary published in The New York Times following Avedon's death said that, "his fashion and portrait photographs helped define America's image of style, beauty and culture for the last half-century." This particular exhibit excited me because the entire series of portraits was shot with only a simple white background, so the subjects are completely out of any type of recognizable context. You are confronted with seeing them for who they are, ordinary people, honest, raw, and emotional. It was a style I admired greatly and tried to emulate. I am always excited to see what lies behind the façade and these images promised to allow the viewer an inside perspective into it's subjects. When I walked into the exhibit I awestruck by how massive these images were. They were about 10 feet tall and completely lined the walls. The vibrancy of the whites made them pop and glow on the walls making the whole show so stark, haunting, and riveting. Many of them were celebrities and influential people of the past several decades, but there were also casual ordinary people he happened to meet along his travels, all photographed in the same way. I spent hour and hours walking though this show, revisiting images over and over. In fact it was the only thing I saw in the Museum that day, because I could not pull myself away. I felt so much begin to stir in me as a budding new photographer, and was mesmerized that he had so easily cut the core of what I have been trying to achieve and find within myself. It turns out this show also contained several images of people he had photographed while he was in Montana.
A couple nights later my friend Billy and I had tickets to see an all star cast, in an intimate production of a obscure Bertold Brecht play written in 1941 called the The Resistible Rise of Arturo Ui down at Pace University. The cast included Al Pacino, Tony Randal, John Goodman, many French actors I had admired from films and most of the cast from the then popular Sopranos show. We had front row seats to a show that was near impossible to get tickets for. It was a limited run in a very small space. Our friend Derek was one of the dressers for the show and somehow had managed to get us into the event. The show was as stunning as you would expect. Brecht created a satirical allegory of the rise of Hitler and Nazi Germany told as a fictional '30s Chicago mobster, and his attempts to control the cauliflower racket by ruthlessly disposing of the opposition. After the play, the cast and crew were gathering at an Irish pub near the theater just through an alley. Derek invited us along to hang out and have some drinks with everyone. So I am sitting there meeting all these amazing people and in walks Richard Avedon. He happens to know one of the people at my table; it turns out they had recently done a shoot for a show that was soon opening on Broadway. So he sits at our table and I get to meet and actually talk to him for about an hour. We talked about his work and life in photography and time spent in Montana and of course his show at the Met. I felt like it was one of the luckiest days of my life; it's like being struck by lighting. (Which is another story still to come.) My life has been an amazing series of events that I think are catapulting me toward something extraordinary. I am not sure what it is yet, but I feel it's beginning to surface.
Yesterday, Sunil Narayan posted this on my Facebook wall "You produce some of the best photographs in America! If you were working in the 1950's you would be part of the legendary photographer trio (Richard Avedon, Fernand Fonssagrives and Irving Penn) :-). I would love it if you were hired by French Vogue. " So Sunil though I am honored by your comparison of my works to those of such greatness, I do not think I am quite worthy of their status though I walk in their shadows with great adoration.