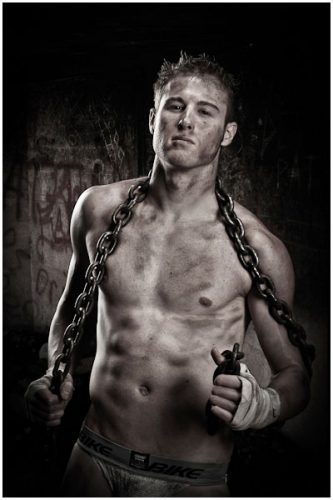 In younger days I was drawn into darkness and often found myself lurking in shadows that were unsavory to others and probably not always safe for myself. Being a boy from Montana we do not always perceive dangers that others may be aware of within their surroundings, making us fearless. Being a stranger we may not always be aware of what the rules are and what is normal. Everything in Montana seems safe, unless you have a run away tractor barreling toward you because the diver has passed out at the wheel. I have spent a great deal of time in large cities and have only felt a threat a couple of times in my life. I spent a year in Washington DC working as a bartender for a club in the Dupont Circle area, had a roommate who was a porn actor, we did a lot of drugs and become party animals, some times to the point where I was not even sure how I even got home. In fact waking up one morning, my ankles sore and swollen to discover I had somehow ended up with a pair of pumps at the foot of my bed, I must have traded shoes, the previous night either with a drag queen or a woman with very large feet. I had always heard Washington was a somewhat dangerous town and had known people that were bashed, some of them quite severely, which in those days was quite often. As a bartender with a porno housemate, we become a privileged sort of celebrities who were recognized and often given a certain amount of advantage, in the form of little packets of treats slipped into our pockets. We were creatures of the nights, going to bed as the sun rose, sleeping all day. But I never felt a threat when I was out, even when I got stupid silly messed up. I had a good group of friends and we all kind of watched each other's backs.
Yet I was always drawn to the darkness. There is beauty at night that becomes extraordinary; that most people do not always see. In photography it becomes very vibrant when it rains or is wet. That's why you often see wet streets in movies shot at night, yes, even in Los Angels when it doesn't rain, or not very often, because it makes the details in the lights pop. That beauty seems to become more pronounced in bad neighborhoods with a lot of structurally interesting textures, like alleys and areas of old abandon warehouses at night, like the meat-packing district in NYC. I am always a person who is keenly aware of my surroundings; I think this is another Montana thing that we develop a fascination with everything around us. So at night these areas awaken a feeling that I always love to explore. It becomes about who I am in the space or even possibly channeling past lives, who knows. But in cities these are typically the areas one always tries to avoid, yet these are the areas I like to linger. I tend to think I have a strong masculine presence that most people don't really want to mess around with. I am very confrontational when I meet others and think I have a focus that sends a clear signal that I can hold my own if you come up against me. My observation skill keep me aware of what is happening around me so I don't become an open target and can divert things before they can happen. But it is these areas that most excite and attract me.
In looking at my catalog for the website I see this feeling of lurking in darkness present in most of my images. It's what makes it theatrical and heightens our wonder and curiosity about the subjects. I love the shadows and seeing things emerging from those shadows.