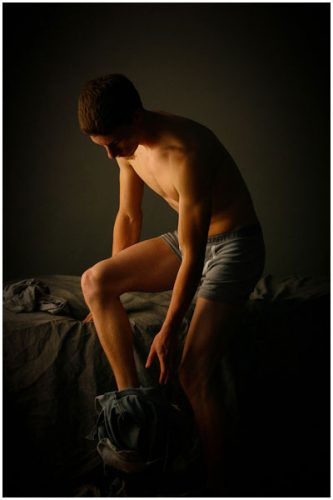 I am completely obsessed with building the website now and I seem to work on it non-stop. I reached out to many of the talented people whom I have gotten to know over this past year and the whole project is becoming a wonderful collaboration of so many wonderfully talented people. Ideas are abundant, and the possibilities unlimited. I see now that this will grow well beyond myself and am coming up with a vision for the future where part of it will become a platform for others to come together. I have been searching the web for a long time trying to make some sort of connection to others who do what I do, and it has been very scattered. It seems once I find something that is working it suddenly disappears. I am not creating just a website, but a Joomla interface which becomes a dynamic portal engine and content management system that can be shared by many and has the potential to become quite interactive. In a sense, this can become a sort of space that becomes a clearinghouse for gay arts, written, and visual. However, that is many steps and stages away: but it is my long term vision of what The Naked Man Project will eventually become when the blog part of this project ends at the close of this year. Right now I am having a blast just putting myself together as The Naked Man Project and learning the process.
I realize through my many years I have been obsessed with finding my identity as a gay man and the evolution of its culture over the past 30 years. It has changed so drastically from one extreme to the other: being apprehensive and filled with self-doubt and self-loathing now to the point where we can be married in many states. Montana not included. There is so much that has captivated me along the way, wondrous things that can very easily become lost in the shadows of our evolution. Much that the new generation has taken for granted and probably doesn't even care to know from which its origins spring. But it really begins with the naked self and how we look at ourselves in that mirror each day. I feel a lot of being gay has been a projection on what we wanted to become and a rejection of the values from which we come. We can so easily become paralyzed by our own internalized homophobia. Our safety and security jeopardized by our inability to communicate with each other. Sure, the social networks are creating a web of friends we can interact with, but our decreasing lack of skills toward communication seems to be minimalized to a mere tweet that now must be deciphered to understand its value. Manhunt and Craigslist still rules supreme for anyone wanting to hook up, often without even getting to know their names, merely for a moment of gratification, and then moving on. Why do we still live in a world that values being anonymous? I do have to say the images and profiles on Manhunt are becoming captivating and creative from an artist point of view, as we try to express the core of our sexual/sensual selves as it becomes the new calling card which we hang our identity. But it is a world where a man of my age is shunned from even being acknowledged no mater how creative or witty I become. Perhaps we no longer need relationship or companions. Perhaps our lives have become so busy that we no longer need that interaction. It's like art, have we become so saturated with it that it no longer contains any intrinsic value. I always envisioned a future where as we evolved as a gay community that we would somehow become closer to each other as a culture. But it has become the opposite, that vastness just grows wider and more distant.
But I also find a vast richness and body of friends on the Internet that are enriching my life and helping me move toward a greater understanding and vision of myself. In many ways it is awesome to stand here at this moment and look out over a magnificent world of possibilities.