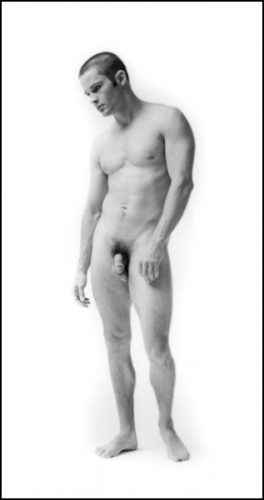 You know me, I have got a song from musical theater buzzing through my head this morning and it seems appropriate for the final blog of this year long project.  (play video at bottom)  The second act of the musical RENT opens with a fantastic production number call Season's of Love in which the cast asks, "How do you measure a year in the life?" As they break the year down to "five hundred twenty-five thousand six hundred minutes." Well here it is the last day of the year, and somehow beginning this project I didn't think I would quite make it to the end. I was never sure where the project would lead or where it would end up. Today is a celebration of accomplishment and thus begins a new era of my life. I have faced the world and myself without trepidation and now see both from a new perspective. Beginning this year long process of facing my fears as a man, who had felt his past his prime, moving into middle age, living in an environment focused mostly on the vitality of youth. Finding myself in a despondent world of sensual/sexual ambivalence. Questioning the essence at the core of my identity as one man's exploration in finding himself and his search for light, beauty, desire and art. As the year closes I can say I found all, especially myself. To examine one's life it seems to give it meaning and certainly greater understanding of fear, doubt, and lack of self confidence that have oppressed most of my adult life. Recognizing not just to the negative, but also the positive. I have seen and felt great moments of joy and elation through out the year as it was filled me with lots of surprises. I have always felt a certain amount of shame that I had never arrived at that moment in my life that would say you have made it, and now I wonder if such a moment even ever exists. Does it become a part of the mythology of who we think we are? As an artist I learned to question life and learn and grow from every experience good or negative. To search for meaning in myself, then interpret that meaning into a form of expression that I can share with others. The medium held lots of barriers for me, as I am not a writer, was terrible at grammar and genetically could not spell, yet I some how saw beyond those barriers to express what was most meaningful to me. I see now I have always been filled with a passion that is far greater then can be contained. My images follow the same pattern, there is no formula for what I do and each set of images becomes a unique as the subjects I work to create. I am a mostly self taught photographer whose passion again is greater than myself and the expression manifests itself through the vastness of my life experience. I have discovered that art is never about what is on the surface but what lies within it. How does it make me feel? If it elicits a response then the artist is successful. As a man I was taught to reject the male nude figure, to suppress emotions, and to become a pillar of strength and morality. To become a gay man always seems to be a contradiction of all those precepts culture thrust upon me. I always thought perhaps this was a Montana thing because we do not embrace the things we can not understand, yet through out this year, as I began to communicate with others I see it is universal. Things we don't understand typically get pushed away and often times become suppressed because we don't have to tools to deal with them. Being a gay man growing up during my time and in the place I did, I have been greatly misunderstood. But I have also seen people's perceptions change once they realize and begin to see who I truly am. It seems there are very few role models in my world of gay culture that seem healthy and strong and so much of my community becomes self-loathing. Yet that beauty exits breathtakingly through out the history of art. We see the beauty of the naked man, without shame, in the glory of god's light and grace. That strength and morality become radiant filled with a visible passion for acceptance, tolerance, and compassion.
Today's image is the earliest surviving images to the digital era as my first exposure of a nude man. The subject was a straight man with whom I began to shoot portraits and experimental images in the studio. Eventually, after many months, working up the nerve to expose him completely. My own internalized homophobia becoming my greatest obstacle to overcome. At the time it seemed less complicated to him than me. This is simplicity at its purest form for me as I still adore this image. The moment of this image became the greatest leap in my life, a leap I am glad to have taken. A moment when I knew my life would change forever.
The project will continue as will the blog, but not on a daily basis. I have found it takes a lot of perseverance to bring myself to this process everyday, but for now I am taking a break to realign my myself, redefine my objectives, and recharge my life. The website now will become a focus as I hope it will grow to become a collective to other artists expressions. I still have my sights set on reviving the Man Art site in the upcoming months. So here ends my year with a great appreciation to all those who have embraced me and helped me to this end. Thank you from the bottom of my heart.
~Terry
"Five hundred twenty-five thousand
Six hundred minutes,
Five hundred twenty-five thousand
Moments so dear.
Five hundred twenty-five thousand
Six hundred minutes
How do you measure, measure a year?
In daylights, in sunsets, in midnights
In cups of coffee
In inches, in miles, in laughter, in strife.
In five hundred twenty-five thousand
Six hundred minutes
How do you measure
A year in the life?
How about love?
How about love?
How about love? Measure in love"
Music and lyrics by Jonathan Larson from the musical RENT