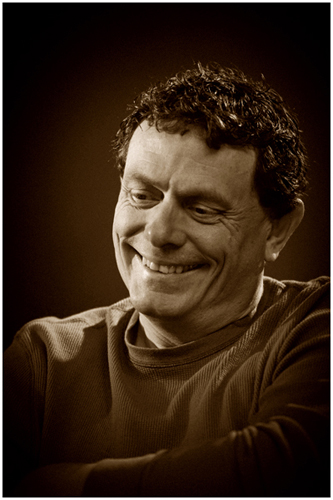 What a productive week. It's hard to believe I have not written here for about a week. The week away from any "actual work" has turned into a string of creative endeavors. On New Years Day I was able to create a series of new self-portraits for the year as I began to see myself from a new perspective. I had been working on creating a vintage image of an actress for a film project being shot in Butte, so I had studied the old lighting techniques. I printed and framed the image in an old vintage frame and it looked vintage as if it had always been in that frame, and was of the 30's. So I decided to take the same approach with my own self-portrait and loved the result. I then went to Butte for a couple of days and worked as a lighting consultant on a low-budget independent film project, being shot throughout the old historic city. Unfortunately just as things were just getting rolling I had to leave to come back for a photoshoot in Missoula.
It has been a week of reflection as I have actually done a lot of work on the website. Beginning to build galleries of the old blog images, month by month, which were used last year. Creating a snippet and link to the blog to make it more accessible, which in a sense, means reworking all the links and loading new images into the new web blog, essentially archiving it. It's fascinating to go back and look at what I created last year, the progression and flow of it. I also had the opportunity to begin working through a backlog of shoots that were done last year but never processed or sorted; there are so many beautiful images beginning to emerge that had been completely overlooked. One of the funniest things beginning to happen is that I'm able to catch up with old friends I have not seen or talked to because of last years project. Looking back I am quite surprised that I was able to achieve such an undertaking and maintain the project throughout the year. I started conversations with other artists and feel I became a part of an awesome community of artists.
And yes I have been watching movies, some good, some not so good, trying to catch up on what I missed taking the year off. Best of all I am back to doing research as I have a sensational new kid coming to work with in the studio this afternoon on some new images. It is time to put together the test of all I have gained through out the year now in practice and see where it will take me. I have also had days with absolute nothing, and I must say I felt a bit lost, but tired to remain in it. I thought last year was a sensational year for me and everything this year seems to be growing out of it.
It's funny that I now see so much change within myself, that I could not see evolving because I was too close to it last year. The project must have been a big success because though I have not contributed to it in a about a week there is still traffic upwards of 500 to 600 a day looking at it. It has been good to step away and have some time to reflect.