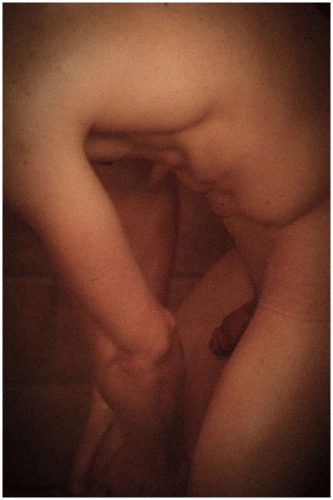 Today I wanted to write about a man to which I owe much of my creative life. His name was Gilbert Millikan, probably one of the greatest champions for arts in the state of Montana. Gilbert passed away in 2003 from brain tumor and I cannot let this year's project pass without paying a tribute to him.
Gilbert was born, raised and spent the greatest portion of his life in Missoula. His father was a smart businessman who invested in properties and owned the original Bitterroot Market, which is now where the Bitterroot Flower Shop is located. Gilbert's mother was involved in many social organizations throughout the valley so Gilbert inherited the best of both those worlds. He is probably the kindest, most generous man I have ever known. He was somewhat of a philanthropist toward the creative process, the creation of art, and artists of all sorts. There were two sides to Gilbert, one his outgoing social butterfly, and the very reclusive man who often chose to remain hidden. He lived in an old Victorian Mansion, with his two little yappy dogs Sunny and Happy. He was passionate about gardening and developed the grounds of his Victorian Estate into the most extraordinary gardens. This is how I sort of got to know Gilbert. I was a student in college and rented an old carriage house on the property that had been converted into a self-contained guesthouse. I would occasionally help him with the upkeep and planting of those gardens. Movies were another passion we both shared and every Saturday afternoon we would go off to see whatever was new. His passion for movies so astonishing that he bought a video rental business that he grew to become one of the biggest and best in town outlasting any franchise that would dare enter our small community.
Probably the deepest level Gilbert and I bonded was that we were both gay. Though he was much older then I was, he was fascinated by how open I was and how the culture around us was becoming more open and the world seemingly more tolerant. The reclusive side of Gilbert's stemmed from a certain amount of shame he felt from being gay and the difficulty he was having with his own acceptance of his sexuality. He had a long time partner, but they had become estranged and lived in separate houses in the same block. Anyone who would meet Gilbert would instantly recognize he was gay, as much as he tired to conceal it. I worked off and on for Gilbert for many years whenever I was in town, eventually becoming his personal assistant until his untimely death. I nursed him through his final months as he struggled with the tumor taking command of his life. Upon his passing, he endowed everything he had owned, properties, massive art collections, and estate to four arts charities in the state of Montana, which were considerably under funded at the time.
All those years with Gilbert I learned to face a lot of my own fears and anxieties. Gilbert had instilled in me a passion for what was beautiful and that all creation comes from the soul weather you are photographing, gardening, or cooking. He was a man of amazing means that lead a humble life. Everything was done and approached with as much enthusiasm one could muster with no expectation of an end result. Though he was not an artist himself, he was fearless in his approach for cultivating other artists and brought humanity to the creative process and instilled a passion for others to create. He became a great patron for many artists in the region, filling his house with the works of others. He believed in me when I couldn't see it within myself. He believed that we had to earn everything, and didn't hand it to me, but always created an exchange. The honor of artistry was something that had to be earned, like any other business and that anything was possible with a lot of hard work. This instilled an ethic in me for my own creation that seems to drive my passion deeper.
My dear friend, though it has been many years since your passing I wish you could see the seeds you have laid in my heart for what I have become this year. You would ever be so proud of what I have been able to accomplish. The best of everything you ever were I now carry forward. I have now become that artist you had always believed in as a young man. My compassion, honestly, lust for life, and ability to see into the humanity of others I owe to you. Thank you for the gift of such a precious life.