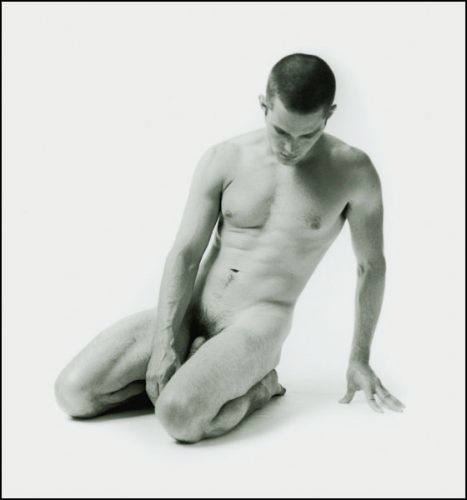 I began chatting yesterday with a man from Minneapolis Minnesota who was interested in coming to Missoula to go to the Rocky Mountain School of Photography this summer. He is an architect and interested in becoming an architectural photographer. He had lots of questions about the school and about Missoula. Fourteen years ago I made a decision that I too wanted to become a photographer. I had never owned a camera and really never taken photos before. So one summer I enrolled in Rocky Mountain School of Photography summer intensive program, that was then just a few years old then, It was 11-weeks of shooting processing, printing and critiquing. It became a turning point in my life. It was pre-digital then and we learned everything the old fashioned way of exposing film, processing it with chemicals, and printing it our selves in the darkroom. Everyday was a huge leap and everyday we were required to produce one color slide and one mounted black and white print for evaluation. I remember is was frightfully expensive, but for that 11 weeks all I did was eat, drink, create and dream photography. The course then didn't really lead you toward a professional end, but it gave you a good start, teaching you the fundamentals and pointing you in the direction of where to look for the larger answers. The school still thrives today, though I can't imagine spending 11 weeks now only on digital. I ended the summer broke, but at least able to shoot with the basic fundamentals of self-expression. That fall built my own darkroom and began to grow from there.
I know most of the students whom I took classes with didn't peruse the craft beyond that summer and in a sense the school seemed to be more targeted at glorified hobbyist with lots of money that wanted to spend a summer in Montana. Photography is one of the most expensive passions I have ever engaged. The equipment is expensive and becomes more expensive the more proficient you become at the craft. For years and years everything that I made, off the process, completely went back into the process, plus some. Now days it is still ever changing and evolving and seems to become more affordable for beginners. In a sense it feels the market for professional photographers has fallen through the floor as the automatic cameras and software make it possible to any and everyone to take a decent picture. Back then, to undergo the process and take the time and expense to create an image meant that the image carried a great deal of significance. Today I wonder if that significance remains the same or has it just become altered. I could spend days working on a single image. Today I create it in moments, transfer it to my computer and have a completed print within a few minutes. It took years to understand the technical nuance of exposure, composition, and how to translate what I saw into an image. To perfect the art of seeing and relating my feelings and emotions to the moment I clicked the shutter. Though I mostly am guided by the instincts now it is still a process the make a single exposure. I have since thought other students the process of photography, but my emphasis is always on how to use the instrument you have to create your own expression. There are so many subtitles to the art of photography that the expression becomes unique to each individual. It becomes a matter then I turning off the automatic settings and making choices for your self. Defining exactly what you want the image to convey through the use of various lens and focal points of those lens, to stop of blur a motion, to create a depth within the image that defines your point of focus. It is not something that is mastered in a manner of weeks but has taken me a lifetime to cultivate and most often without reward. To become a photographer one needs to have a passion for the craft and it's artistry. It is a process that is rarely perfected and never completely learned. We change as much within ourselves as the technology forces us to change and adapt to new techniques.
As I began to convey my personal conception of the art of photography to my new friend I began to see how much I have grown through its process. How much it has shaped my conception of the world. I just hope I was not overwhelming and scared him off. The art of photography is still an awesome process, even if only with an I-phone. Like everything else in life, you get out of it what your put into it.