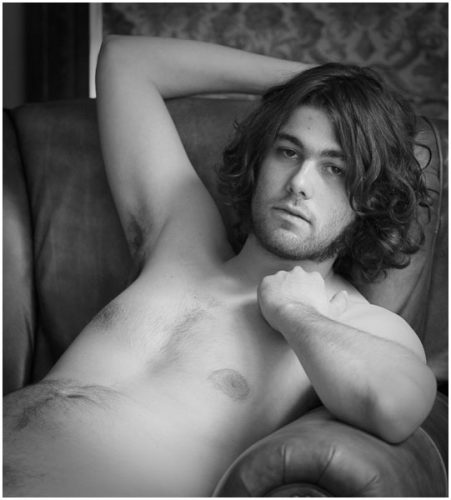 What's happened to the art of pornography? Is it because I am getting older or have we as a gay culture just been homogenizing the images of our selves naked? I remember a time when these types of pictures of naked men were exciting and titillating. There seemed to be a raw sensual quality to the images. They were more of a sedation, becoming alluring and drawing us in. But now it's just about putting the ol wanker out there and call it good. All the model seems to have the same shape and form with the same expression, void of any connection to what they are doing. Nobody seems to care. How do you expect someone else to buy into it if you can't buy into yourself? Perhaps this has just become an era saturated with budging biceps, ripped abs, and protruding appendages. When did models lose any sense of personality? Perhaps with the Internet now more of it needs to be produced at such a rapid rate that any kind of artistic freedom just goes out the window. This type of work used to at least be inspirational, paying attention to light, detail, and setting; weaving fantasies for us to at least buy into and stir our imagination. Really famous art photographers of today like Steven Underhill did amazing beautiful porn and were looked up to for inspiration. Mind you I don't think this type of imagery was meant to be high art and am aware of it's function, but think this movement toward a faked apathetic realism is mostly flat and boring.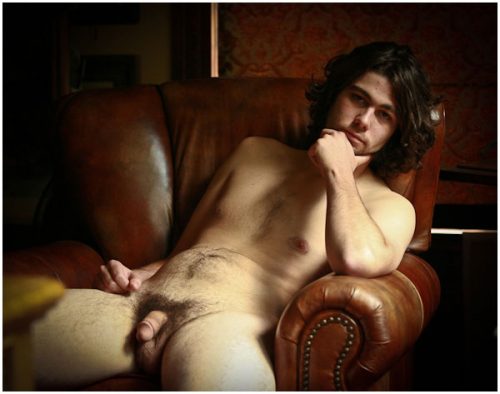 Recently I was going though a box of old porn, stashed in the basement and ran across an old Men Magazine from Feb 1987 that was one of my greatest treasures. For long ago I spied a young cattle ranch boy from Rexberg Idaho named Bart Ward and fell in love. Bart was so much like me and I instantly had a connection. He was my ideal dream boy; my same age, wearing wranglers, his shirt unbuttoned, holding a black cowboy hat, his slightly tousled non-styled brown hair, those piercing blue eyes gazing into mine with a gentle longing, just candidly sitting in front of his barn. The rest of the images in the series slowly revealing his not so toned, natural beautiful body, tastefully, exposing him self, with the final image of him completely nude. These images haunted my memory of Bart creating an ever-lasting desire to connect with him. Once on a trip though Idaho, my curiosity still peaked, I went 30 miles out of my way to visit Rexberg. I still feel a strong connection to this stranger I have never met. I wonder about his life and how it all turned out, as if he were a past love. Carlos Quiroz and your images of Bart bore an inspiration in me to photograph men nude. After all these years you still move and stir a passion within.
Am I the only one out there that feels that pornography has become utterly uninteresting?
"The Internet is for porn
Grab your dick and double click
The Internet is for porn, porn, porn"
Lyrics from the musical "Avenue Q" by Jeff Marx and Robert Lopez