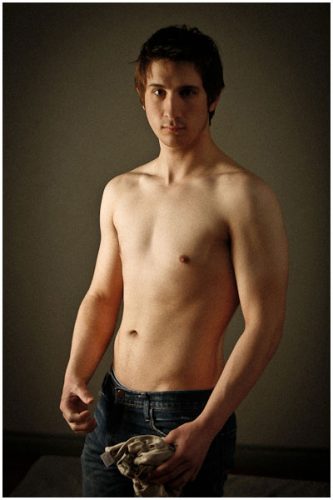 I got a call yesterday morning at 6:00 am that my father was in the hospital out in Superior, with an irregular heart. I was on the road in about 20 minutes and spent most of the day out there with him, without Internet. Sorry no posting yesterday. My father is about to reach his 75 Birthday in about two weeks and over all has been in pretty good health. When I arrived, after the hour drive; he was alone, drifting in and out of sleep. He was glad to see me, a look of worry filled in his eyes, trying to get comfortable in his bed, hooked up to all kinds of equipment. My father really hasn't been in the hospital other then a surgery he had for prostrate cancer about 7 or 8 years back, from which he has made a full recovery. I am very much like him, restless, unable to sit still very long. I could see he was in a lot of discomfort, complaining of a headache, and his heart rate all over the place. After a day of waiting and many tests they came to no real conclusion as to what was wrong. By the end of the day they were keeping him for an overnight observation.
My father is still a very active man, this week he has been building the most beautiful table in his shop. It's a designed for an outside patio with a pop out piece in the center to put a planter. He has used the most extraordinary wood, that has such beautiful grain, that no one will not want to use it as an outside table. He has no place for it, and didn't build it for anyone in particular, but loved the design and was intrigued by the possibility of the planter in the center that he just had to build it. This is my dad and I guess this is really the source of my creative process really springs. I create beautiful pictures of beautiful things, well crafted, with no specific target in mind. I just have to do it because I am passionate about the process and love the exploration of it. I never saw my father in such a creative light, yet he has always built or modified the houses we have lived. He too likes his yard and has spent years building great terrace walls with planters on their hillside property-overlooking river. My father has always been in harmony with nature and has spent the greater part of his life outside, mostly in the mountains around their small hamlet of a village. He loves to fish and can spend days on the river and knows every fishing hole in the mountain streams through out the county like the back of his hand.
Why did I waste so much of my youth in angst, dread and fear of this man? It seems he has always accepted me for just who I am, no matter what I did, even though he really didn't understand it. Somehow I had set a bar in my head and had created presumed expectations that I don't know were ever really there. I was so different, creative, gay, and introspective. Looking back I think I was the one who was judgmental and isolated myself. Being gay during the 80's was a time of turmoil, especially in a remote place like Montana. We are taught core values, yet when we are drawn to something, in our souls that is contrary to the belief it create self exile of the soul. Our lives empty into a meandering river of torrent rapids that push us further from the shore. Perspective is lost and sometimes we are swept away my it's surging forces. Did I spend years drowning in something I couldn't understand myself, becoming bitter, cynical and judgmental? Was it easier to find comfort in isolation, create the walls of defiance to protect the new core value that I could not deny? I have seen life become so much easier for the newer generations, acceptance and the new core of tolerance are now healthy and as a community makes us stronger. Coming out of a time of darkness and misunderstanding, sacrifices had to be made, but sometimes the sacrifice of ourselves just becomes to great and many are lost along that journey.
Yesterday with my father I recognized the beauty of my heritage and am proud the have made my way back to where I belong. That moment when Dorothy clicks the heels of her ruby slippers together and repeats "There's no place like home" always made me cry. My heart broke and ached for that sort of realization and I now see the strangeness of my own journey has brought me to Dorothy's realization and a recognition of not having to wander any further then her own back yard.