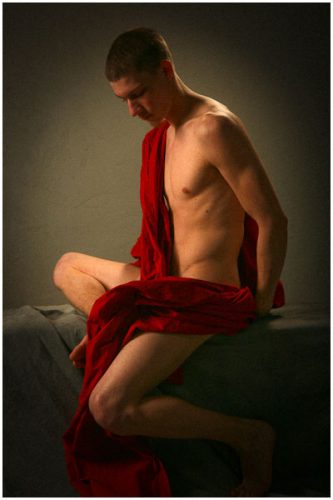 This constant exploration of myself is beginning to wear on me a bit. First it takes a lot of time; I am really not a writer so the actual process of writing is very difficult for me. I am more of a person who just puts his thoughts out there and others help me to edit and make it coherent. I have always been able to put the thought or idea forward without trepidation; right or wrong, just to get it out there and expose the core of it. It can be shaped, honed, and refined later. The hardest part for many is just getting it out there to begin in the first place. I guess that's why I turned to photography. Though it's technical, I can express the thought so everyone can understand the moment, a visual representation that becomes universal. I always admired the early days of film when movies were silent. Stories were told; taking people on a journey that was universal. Though there may have been subtitles, everyone could follow the journey. I think Russian and German Silent Cinema was extremely powerful in the stories it told about revolt and social political events in their culture, which were drastically changing.
This process of The Naked Man Project is beginning to take me to places I didn't quite anticipate. I thought it would add clarity to my work and my life and make the next step in my progression clear to me. It seems to be having to opposite effect emotionally. It sometimes brings me to a darkness in my life that I have either forgotten or chose to suppress. I had intended it to be more of a technical, spiritual sharing of thought, idea, and concept. Looking at past techniques and artists I have admired to recognize their influence. I will strive in the upcoming weeks to bring the focus back in that direction.
I fear a bitterness beginning to emerge from my words and the current images I am working on, and to be honest this scares me a bit. It's really not my nature; I have lived a very optimistic life filled with marvel, joy, and wonder. True I am the sum of my past and I think it helps to color the overall picture of my work and images so it is good to remember and connect to my history. But I must not lose the perspective and allow the darkness within it to consume me. Overall I am content and happy and have spent a life fascinated and captivated by the creative process. I feel like I have become stuck or bogged down by this inner reflection. I am frustrated because it's not quite getting to where I need to be. I will try to spend the upcoming week redefining this process and what it actually means to me. I began this morning by contacting and submitting some of my images so someone outside myself for an honest evaluation. The truth is I have to figure out what the next step is in the evolution of my process. I cannot remain stuck or I will stagnate.
When I first started going to New York City I always carried a compass in my pocket. My friends used to make fun of me because I would come out of the subway and be so disoriented by which direction I needed to go. I pulled out my trusty compass and instantly know which direction to head.