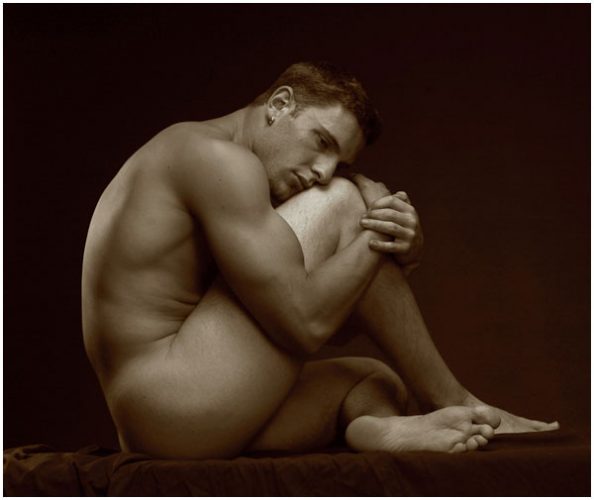 Last night I photographed the archival images for the Montana Rep's production of William Inge's play Bus Stop, which is currently doing a short run here in Missoula before it hits the road on a national tour. Bus Stop is not one of Inge's best works, but it is very interesting in the way he creates eight characters from completely different perspectives and weaves a complex web on the theme of loneliness. I saw a dress rehearsal last week so I could get a feel for the show before I create the images. For those of you who do not know the show, it's about a group of people that are stranded in a café (bus stop) for the night due to a snowstorm and how they all find their way bumbling while confined by the darkness of night and the cold world that surrounds them. It's touted as a comedy, but did not come across as such when I saw the rehearsal. I think a live audience will find the humor and irony of its situations and the comedy will emerge. Though the theme of loneliness is universal, the play itself seems somewhat hard to access because of it is set in the 50's and it is a time we no longer relate to or recognize. The story centers on a young nightclub singer who has been abducted by a young cowboy who is trying to force her to live him by taking her to a remote ranch in the wilds of Montana. What struck me more with this production was the relationship between Bo, the young cowboy and Virgil, an older cowboy and his mentor was their relationship. Everyone seems to find their way though the course of the show except this character Virgil who ends the play on a rather sour note:
"GRACE. There'll be a bus to Kanz City in a few minutes. I'll put the sign out and they'll stop.
VIRGIL. No, thanks. No point in goin' back there.
GRACE. Then I'm sorry, Mister, but you're just left out in the cold.
VIRGIL. Well . . . that's what happens to some people."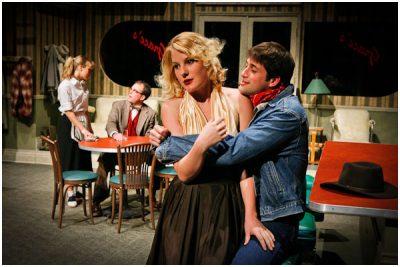 A light went on in my head and suddenly realized that the character of Virgil was actually gay and has an unrequited connection to the young cowboy, so when Bo goes off with the nightclub singer he is completely left out in the cold, unable to go back and uncertain of the future. I know Inge was a closeted gay man and a lot of his writings are about people who struggling with identity. He was a protégé of Tennessee Williams who encouraged him to write. I think it's interesting that the artist who creates a whole treatise on a theme of loneliness inserts himself through this seemingly minor character. It's a very bleak look on a lifestyle that was isolated and taboo in the 50's. I am not sure the audience of the 50's would have made this connection since it was so hidden. I suddenly identify with Inge's loneliness and see this isolation within my own work. I think it's the power of what makes my images strong, they are imbued with so much of my own feelings of isolation and loneliness. Have times really changed? Are we as a gay culture still left out in the cold? It feels like our connections are lost not to the world that surrounds us but more by internalized homophobia from within our own community. Though the gay communities are uniting and becoming open as a culture, it feels like the distance has become a chasm where so many are still lost. Are we still strangers in the night?