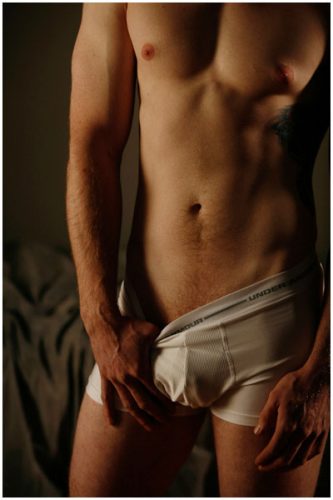 Berlin is having a surprising impact on my self-image or better yet the image of myself. I am still out of sync with the time zones and it makes me feel displaced. I tend to stay up half the night and sleep most of the morning. But yesterday was a day of rest and get back on track. I had one mission for the day and that was to meet the publishers for a 17:00 rendezvous. As I walked the distance in the morning to their book outlet center, I became keenly aware of myself. I entered the store and it is very big and filled with extraordinary things, the greater part of it being pornography. The books are filled with men of absolute perfection. There are rows and rows of books, as I carefully study each I begin to realize that I don't really fit here. This has become contrary to everything I believe. Yes it represents beauty and has been the source of my inspiration for years. My heart races just to be in its presence. There is a sudden panic that I have entered a world that I do not know. I am a bit psyched out by the presence of what lies before me. I am both enthralled and captivated at the same time. I see a whole new collection of things I must get once I get home, but right now my suitcase can't contain anything other than what I have brought, but things seem very cheap here. As I saunter back to my hotel I once again become aware of myself, I begin to look at myself from the outside. The heels of my cowboy boots clicking on the cobbled sidewalks and with each click I become aware of my differences and think what an oddity I must seem to people I pass by. Everyone here in this gay neighborhood is dressed exactly the same and they are all groomed exactly the same. Not to say they are all wearing the same thing, but the style is distinctive: tight well fitted exposing the upper torso, pants well fitted, a celebration of the under structure mostly in pretty good shape. Much of the community I meet is about my age or even older. I recognize the lines in their faces, but there is a harshness in their expression that is mostly filled with discontent and perhaps a hint of feigned attitude. They carry themselves pulled up and tight. As I follow a man I mimic his manner and I feel the difference within my own manner of movement. Now I am having fun with it and I somehow take comfort in my difference, but there is still a nagging question and desire to conform. My cloths are deliberately loose to try to hide the process of my aging. The style is all wrong. I see nothing of myself in the presence of this culture reflected in the displays of the windows of the shops I pass. It suddenly become aware of the irony of me being here, looking for acceptance in a culture I don't even understand or identify with. What really does set me apart is my ability to recognize and express my unique qualities. And I realize I am not the everyman.
Later in the afternoon I don my comfortable wranglers, a t-shirt that does show off my arms and chest, boots, western belt and hat to head off to the interview. I meet my contact at the publishing house offices. I feel he is taken aback by the authentic honesty of my presence. Now I have created my own mystique. We review my images in his office and he likes what he sees, but he is also concerned buy such a variance in my style. He suggests that I pick one things and work on it. He is more drawn to the Caravaggioesqe images of tone and brilliance of color, but he is very frank that it does not really match their style. He gives me lots of positive feedback and constructive criticism, and then asking me if he is too harsh. I laugh and say hardly, this is why and I here, to learn something about myself and to grow from the experience. We talk about the trends of the market and tells me of their best selling photographer has positioned himself into advertising so he has access to what no one else does. Perfection of body, the most meticulous, and finest of men that are paid thousands of dollars by the hour to work with him. At the end as he walks me though the entire office of people huddled around their computers, magnificent images abundantly displayed. He asks that I keep in touch and they may be interested in publishing some of my images in one of the many anthologies of other artist they constantly produce. At the door we exchange a warm smile and I somehow feel satisfied that I have made the trip. Once on the street I make my way back to the hotel quite proud of what I have accomplished. I know this is not my market, I have something to offer that is much more profound and will find it. I love what I have become and am comfortable with the difference. I see myself in the reflection of the elevator mirrors from all sides and my form is good, clean, solid, I no longer see a middle aged man in the midst of a midlife crisis, but a reflection of my youthful vibrancy. I see the strength of my torso and power within my arms. I am quite startled by my own reflections. I now see those qualities I admire in others that I have been envious to possess for myself. It is quite a good look for me. I am proud of my heritage, it gives me strength and I suddenly realize that I am on the right path and that I have already become what I always wanted.
I meet Kubla again at the same pub for a drink. We had agreed to have dinner. He is startled by my presence as a cowboy. But tonight I must own the city as I am. We look for a restaurant to have dinner, now I hear the comfort of my cowboy boots as they click across the cobbles. He asks me what I want to achieve. "Fame?" I say "No, not really". "Recognition then?" I say "No I already have that amongst others I adore." Then I ponder for a moment and reply, "Just the ability to be able to express myself and be comfortable, to be true to who I am." I drew back in a moment of wonder as I realized I have just taken Marklin's advice and have indeed French kissed the very presence of my existence.