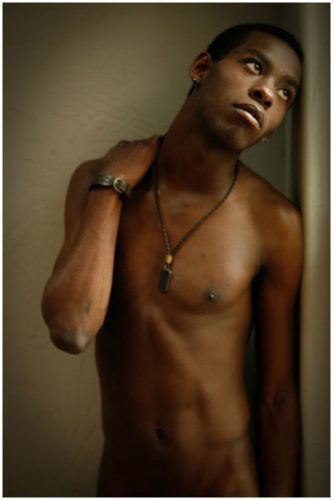 Somehow as I sit here alone, watching the sun set in the backyard with a slight drizzle of rain hitting the skylights above me, Kitty sitting on the table in front of the windows in front of me, both of us watching the peaceful color change. Tonight I identify with the satisfaction Kitty has always known. The room is filled with the scent of Stargazer lilies from a most extraordinary bouquet of exotic flowers sent to me by my friend Bill. I realize in this moment that I have obtained the bliss I have always dreamed. I have reached a remarkable moment of perfection in my existence. I am listening to the songs of Michael Bauble, Frank Sinatra and Ray Charles on Pandora.
Today I jumped from a plane at 9,000 feet above the earth, above the clouds, where the sun was bight, as if from ancient ruins of Olympus. Then to freefell though a beautiful mist, to emerge from the clouds floating with grace and dignity to the earth as if suspended in a breath of time. As if I were in a remarkable ballet. My heart racing and adrenalin pumping, as I have not felt in years. To skid to a stop on the seat of my bum across a grassy knoll my body overwhelmed with an uncontrollable laughter. Today I have kissed the face of god and survived an amazing adventure.
This evening I see how extraordinary I have lived my life, with which beauty I have created and surrounded my existence. As Kitty knows, from sitting for days on end, perched on that table, in that window, staring into that back yard; that this has become our paradise. From the hill up the back yard to the mountains beyond; our yard containing an interesting contortion of texture of the natural willows and mountain ash trees and stone walls filling with a lush bed of ferns, liguleria, hostas and astilbies, settling into a meandering creek bed at it's base. The ruminants of a celebration of my gala turning 50 lingers; still strewn with borrowed furniture, gas lamps and ornamentation. The balloons deflating and fading in the damp coldness as evening and darkness settles in. What a remarkable place I have come to and such a distance I have come; this is the journey of myself. I can say I have honestly lived my life fully and if I were to pass tomorrow this would be my bliss. Today was perfection!!!! Somehow my soul feels peaceful tonight; as I sit alone, I know I am at home, and become engulfed in the days shift into darkness, knowing the twilight of my faded youth will only become better with each passing day.
I suddenly hear Dinah Washington singing "What A Difference A Day Makes", this is the cherry of the icing of my day.
What a difference a day made
Twenty-four little hours
Brought the sun and the flowers
Where there used to be rain
My yesterday was blue, dear
Today I'm part of you, dear
My lonely nights are through, dear
Since you said you were mine
What a difference a day makes
There's a rainbow before me
Skies above can't be stormy
Since that moment of bliss, that thrilling kiss
By Maria Grever and Stanley Adams