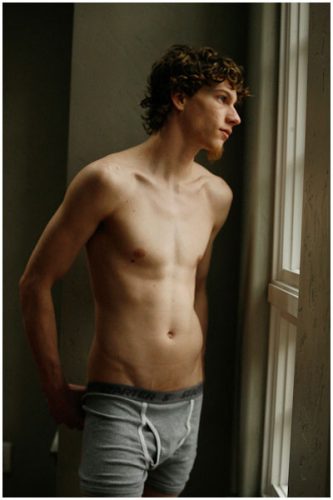 I am still a bit completely out of whack and trying to get myself back on track. Taking a couple of weeks away from the studio and other work seems to have just put me a bit behind in some areas and this week is mostly about getting caught back up. It still amazes me how much I manage to accomplish within the course of the day. I spend about three hours gardening in the mornings, then photography all afternoon, sometimes squeezing a little nap in before heading off to spend my five hours at UPS in the evenings. Everything seems to be part time in my life and I have been a good one for juggling all this. The gardens seem to be one of the places of my greatest joy. After seeing such extraordinary gardens in Paris, I am totally inspired with some new ideas. I really see, what an extraordinary design I have put forth in some on my own spaces. A garden is like a living sculpture that is constantly evolving and changing. Something new blooms every day. Fortunately here in Montana we actually have winters and so you really see the evolution of the entire garden process with each distinctive season. Yet it allows my winters the freedom to focus back on creative photographic projects. The gardens become my time and space to reflect on myself, dream and plan. It's my daily breath of fresh air and becomes a renewal of my spirit.
I do not mean to come across with mostly negative intent in doing this Naked Man Project. I particularly feel quite healthy and balanced and after this past trip. I am definitely coming to a greater understanding of who I am currently and where I have been and yes there are issues that I am still dealing with. When I reflect on the past, it is that a reflection, and a sort of remembrance, as was yesterday's post. I believe the past is the key to what makes us what we have become today and that everything we learned springs from our wealth of experience. But I think there are great lessons and insight to be gained by understanding the history of who we are. Part of my mission with this Naked Man Project was to give a true reflection of my time and history as I have lived it. To be a young man, growing up on a cattle ranch in the mountains of Montana, who turns out to be gay and creative is remarkable feat in and of it self. And yes there have been major pitfalls and obstacles to over come to get to this place where I exist currently. This is my experience! I have given myself one year to explore this identity and somehow come to some understanding of where I currently stand, but part of the fact remains that it is still a chronicle of a man becoming a product of his time, living in an era of the greatest changes of the gay movement which has been extraordinary the past 30 years in it's evolution. And yes I see what an extraordinary part of it I have become and continue to be. It is my objective in my imagery to redefine the way we look at our selves in the sexual/sensual self. To see the body and it's soul in a positive light. We tend to live in a world of exploitation, where the self-image is completely compromised, and so much of our culture has such an unhealthy outlook on who we are. I know this because these are the issues I have spent my own life dealing with, first hand. But we cannot ignore, nor should we forget, the history from which this all springs. I now see how the Naked Man really is the exposure of myself and the discovery of identity, and the way I have viewed this change. I will and want to delve into that past to take you there first hand.
In a sense the project become three fold. While it exposed the past, it still is a growing and learning of my own self and gaining perspective and ultimately the birth and creation of my self-expression. When I first took up photography, I was enamored by the works of Robert Mapplethorpe. In many ways I saw him as a pioneer who was able to unabashedly expose his private world for others to see. He very shockingly showed a mirror unto ourselves and to the world, what we as a culture were too afraid to examine. That time was ripe and he became the product of his time. I remember how squeamish yet enthralling it was to examine his work for the first time when I discovered his books, many years after his death. This was what brought me to taking of a camera and focusing it on my own existence. Please bear with me in the upcoming months as I explore that past and come to terms with my own history. In a sense this is like tending my gardens where the sense memory is re-ignited with a certain touch, a smell, or the color of a flower that connects me to places in my memory. These thoughts reoccur each year, at the same time, in the same place, in the same manner, and are vividly relived each time. I have been doing it for so long, it's as if the plants and trees that surround me now contain the memory of my life.