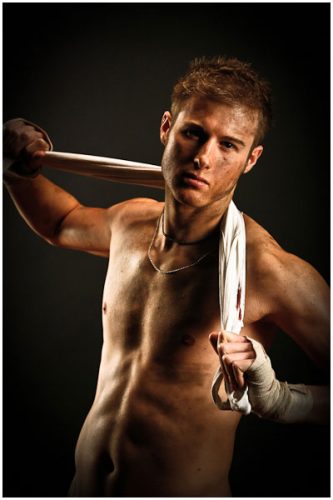 It's time now to make the leap and begin working toward exposing my work on a broader market. I have been having many dialogues with several people over the past weeks and since my return trying to come up with a plan or outline on how to best orchestrate what I want to accomplish. First and foremost I realize I must begin to consolidate all of my work to one place, where people can come and find everything about this project and me. One of the main issues I am currently dealing with is that I have two separate identities. One is me as a portrait photographer under my company name of Cyr Photo LLC doing wedding, family, senior portrait, headshots and Arts and Entertainment. This part of the photography business over the past couple of years has been declining, with the saturation of too many do it your selfers and the wannabe photographers eating away at the market. The second part is creating these nude art type images more out of experimentation and exploration of this Naked Man Project. The two cannot merge and must remain separate for me being in Montana. I have sort of taken this year off from my from my regular photo business to focus on getting this project underway and seeing if I can make some sort of business out of it. So far it has been a lot of fun and I feel I am growing as an artist, but I am beginning to realize that it's going to take a lot of time at self-promotion to get where I need to be. As much as I have worked to make it happen, I have not seen any revenue from the nude side, and still have to rely on other work to stay afloat. So I am to the point where I need to begin promoting and working toward both sides. Therefore I have to create two distinctive different promotional approaches and formats and am having a hard time right now figuring out what the priority should be. I can see the art photography gaining momentum and have begun dialogue to begin finding that focus and if I begin to pull back any, all I have worked toward can very quickly disappear. I now realize they are both something that I must put into the mix of my daily juggle.
Priority on the Naked Man front is to begin to bring it all together as a central entity. I am now spending every extra moment toward creating a site that can contain and showcase these works. I plan to spend most of the rest of this week and weekend putting things together. I have a rough draft of the new format and now just to refine it.
One of the things that have surprised me over this past year is how well I have actually been able to pull together promotional stuff for myself. Creating profiles on all my Facebook accounts, Red Bubble, proposal for the Kickstarter program, and the creation of this blog. The target is becoming clearer and more defined with each round and it is just now a time to centralize and build upon it. I have the tools and skills all in place it's now just a matter of putting the time into making it happen. Do I really need to sleep?